YOU MAY NOT KNOW THEIR BYLINES, BUT YOU ALREADY KNOW OUR WRITERS
The true strength of our agency is our stable of writing partners. It's not just the quantity – 2,500 and counting – but the quality and diversity of our network that sets us apart. Our writers' books have been published by every top publishing house. Their bylines have appeared in the world's widest-read publications. And their words have been used by the country's foremost big-think consultants and branding, marketing, and strategic communications agencies.
Here's just a sample of their collective credentials.
INFLUENTIAL THOUGHT LEADERS
DIVERSE CATEGORIES AND TOPICS
INFLUENTIAL THOUGHT LEADERS
Fortune 100 CEOs
Dozens of cabinet members, senators, and governors of both parties
The last five U.S. presidents
Internationally known philanthropists, advocates, artists, and scientists
DIVERSE CATEGORIES AND TOPICS
Our writers have partnered on hundreds of bestselling and award-winning books, published by Penguin Random House, HarperCollins, Simon & Schuster, and many others. Their work is regularly featured in the Harvard Business Review, the New York Times, the Wall Street Journal, and dozens of other elite magazines, journals, and platforms. And they have worked with the likes of GE, IBM, Pepsi, and CITI; McKinsey, Booz Hamilton, Boston Consulting, and Price Waterhouse Coopers; the Rockefeller, Ford, and Clinton foundations; the World Economic Forum, the World Bank, and the IMF; and many other elite agencies and organizations.
Our agency is equally proud of what we have been able to do with all this world-class talent and knowledge – our record of 300-plus successful matches. Our commitment to confidentiality prohibits us from disclosing the names of our clients or too many details of our work. But we can tell you about the kind and caliber of the writer matches we have made. Here's just a sampling of the client work we have recently done.
Non-Fiction Books
Novels & Creative Writing Projects
Speeches
Thought Leadership
Non-Fiction Books
Memoir by a pioneering AIDS activist
Inspirational book by a groundbreaking astronaut
Leadership book by one of America's top-rated hospitals
Biography of the CEO of a major private equity firm
Familial history with a diplomat turned non-profit executive
Memoir by one of the country's top sports agents
Progressive call to action with an influential political analyst
Feminist business book with a high-profile non-profit focused on women's rights
Series of history books with a conservative news analyst
Thought leadership book with a world-renowned doctor and entrepreneur
Science fiction novel with a pioneering biologist
Series of history books with a leading news anchor
Memoir for the CEO of one of the world's largest healthcare companies
Business book for the CEO of one of the fastest growing Silicon Valley software companies
Memoir for the founder of one of the country's hottest fitness companies
Policy book for the plaintiff in one of the Supreme Court's most high-profile cases of the last five years
Novels & Creative Writing Projects
Speeches
Thought Leadership
What makes us most proud are the stories our clients tell about us – and the value of our partnerships. Here are some of the testimonials we have received from a diverse cross-section of the authors and speakers whose stories and ideas we have helped bring to life.
We engaged Gotham Ghostwriters to help us — an international group of 13 leaders — to find a ghostwriter that could assist us to collectively write a book proposal on the history and impact of the global women's funding movement. It was important for our group that the ghostwriter have an understanding and appreciation for the book subject, cultural sensitivity, and the ability to translate 13 diverse voices into one collective voice. Michael Signorelli and Nate Roberson were incredibly helpful and patient throughout the entire process. They made themselves available for questions and conversations with our Committee, to make sure that we found the right writer for the project. We were so pleased with their services, that we decided to engage them for the agent search as well. We would highly recommend them.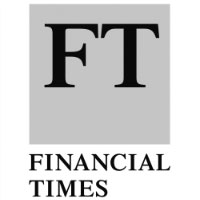 Fantastic ghostwriters and where to find them
Financial Times
It's a Great Time to be a Ghostwriter
Fortune
Boo: Ghostwriting Grows in the Age of Book as Badge
GigAom
Startup of the Week: Gotham Ghostwriters Takes on Book Writing
Adweek